Build on a Firm Foundation
Our goal is to help you make your money safer and stronger.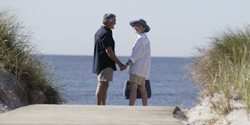 Are you worried about outliving your money or would you rather have sleep insurance knowing you will never run out of income in retirement? Peace of mind starts now.
To schedule a no fee, no obligation introductory meeting in person or via teleconference, please contact us today.
Cornerstone Financial, LLC exists to financially empower families, businesses, and estates by providing strategies and services that continuously help to improve a client's financial position regardless of their current level of achievement.
Click Here to view a video message from Chris.
A glimpse into how blockchain might impact businesses, and a warning for investors to heed the risks associated with blockchain investments.

Roth IRA withdrawal and conversion rules and how they differ from other retirement plans.

ETFs have some attractive features that set them apart from mutual funds, but there are also cost and risk factors to consider.

A 2017 survey found that only 42% of U.S. adults had a will or living trust. Here are three basic reasons why everyone should have a will.