Build on a Firm Foundation
Our goal is to help you make your money safer and stronger.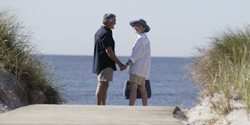 Are you worried about outliving your money or would you rather have sleep insurance knowing you will never run out of income in retirement? Peace of mind starts now.
To schedule a no fee, no obligation introductory meeting in person or via teleconference, please contact us today.
Cornerstone Financial, LLC exists to financially empower families, businesses, and estates by providing strategies and services that continuously help to improve a client's financial position regardless of their current level of achievement.
Click Here to view a video message from Chris.
Here is an overview of IRA distribution rules and options for surviving spouses and nonspouse beneficiaries.

A whole life or survivorship life insurance policy can play an important role in a family's estate plan.

Some pros and cons for the use of credit cards versus debit cards for purchases.

High-yield bond funds experienced a recent sell-off. What role do they play in the current investment climate?
This calculator can help you determine whether you should consider converting to a Roth IRA.

How much Disability Income Insurance do you need?

Knowing your likely life expectancy is an important factor in making long-term financial plans.

How much would your monthly lease payment be?