Build on a Firm Foundation
Our goal is to help you make your money safer and stronger.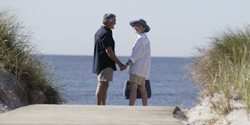 Are you worried about outliving your money or would you rather have sleep insurance knowing you will never run out of income in retirement? Peace of mind starts now.
To schedule a no fee, no obligation introductory meeting in person or via teleconference, please contact us today.
GIVING BACK GOAL of 2019 = fund Pacific Northwest Surgical Outreach's next surgical mission trip! Click here to find out how you can help save lives around the world.
Cornerstone Financial, LLC exists to financially empower families, businesses, and estates by providing strategies and services that continuously help to improve a client's financial position regardless of their current level of achievement.
Click Here to view a video message from Chris.
In the final quarter of 2018, interest-rate fears and unresolved geopolitical issues upset the financial markets and reversed many of the gains notched earlier in the year.

Balancing stocks and bonds can be a central part of building an investment portfolio. Find out how balanced funds follow a similar strategy.

Can a Roth IRA double as a college savings tool? Find out how a Roth IRA compares with state-based 529 college savings plans.

A new term life insurance policy can be quite expensive as people age. Survivorship life insurance may be a more cost-effective solution.
How much do you need to save each year to meet your long-term financial goals?

How Long Will Your Funds Last?

Will you be able to afford nursing home care?

Estimate how much would remain after paying income taxes and penalties if you took an early distribution from a retirement plan.