Build on a Firm Foundation
Our goal is to help you make your money safer and stronger.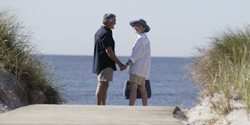 Are you worried about outliving your money or would you rather have sleep insurance knowing you will never run out of income in retirement? Peace of mind starts now.
To schedule a no fee, no obligation introductory meeting in person or via teleconference, please contact us today.
GIVING BACK GOAL of 2019 = fund Pacific Northwest Surgical Outreach's next surgical mission trip! Click here to find out how you can help save lives around the world.
Cornerstone Financial, LLC exists to financially empower families, businesses, and estates by providing strategies and services that continuously help to improve a client's financial position regardless of their current level of achievement.
Click Here to view a video message from Chris.
Explore ABLE account requirements and potential benefits, including new saving opportunities under the 2017 tax law.

A glimpse into how blockchain might impact businesses, and a warning for investors to heed the risks associated with blockchain investments.

This article looks at credit quality in the corporate bond market and the potential impact on fixed-income portfolios.

Considering investing in preferred stocks? This overview examines the risks and potential benefits.