Build on a Firm Foundation
Our goal is to help you make your money safer and stronger.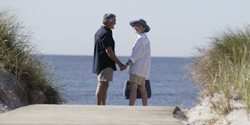 Are you worried about outliving your money or would you rather have sleep insurance knowing you will never run out of income in retirement? Peace of mind starts now.
To schedule a no fee, no obligation introductory meeting in person or via teleconference, please contact us today.
Cornerstone Financial, LLC exists to financially empower families, businesses, and estates by providing strategies and services that continuously help to improve a client's financial position regardless of their current level of achievement.
Click Here to view a video message from Chris.
Treasury Inflation-Protected Securities (TIPS) can help hedge a bond portfolio against a potential spike in inflation.

Unlike traditional index funds, smart-beta funds track indexes that are selected and weighted based on factors other than market capitalization.

Solo 401(k)s and SEP IRAs are relatively simple for small-business owners and self-employed individuals to set up.

Tax code provisions may allow for larger, immediate deductions for businesses: bonus depreciation and IRC Section 179 expensing.
Will you be able to afford nursing home care?

Compare the potential future value of tax-deferred investments to that of taxable investments.

How much Disability Income Insurance do you need?

Use this calculator to estimate the federal estate taxes that could be due on your estate after you die.