Build on a Firm Foundation
Our goal is to help you make your money safer and stronger.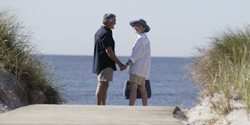 Are you worried about outliving your money or would you rather have sleep insurance knowing you will never run out of income in retirement? Peace of mind starts now.
To schedule a no fee, no obligation introductory meeting in person or via teleconference, please contact us today.
GIVING BACK GOAL of 2019 = fund Pacific Northwest Surgical Outreach's next surgical mission trip! Click here to find out how you can help save lives around the world.
Cornerstone Financial, LLC exists to financially empower families, businesses, and estates by providing strategies and services that continuously help to improve a client's financial position regardless of their current level of achievement.
Click Here to view a video message from Chris.
Even if you and your spouse have separate retirement accounts, you may still be able to craft a unified savings and investment strategy.

A family limited partnership is a legal agreement that enables business owners and their heirs to address tax issues, business succession, and estate planning needs.

A 1035 exchange may allow a permanent life policy to be traded for a more suitable insurance product.

Rolling funds from an employer's plan to an IRA enables you to maintain control regardless of your employment situation.