Build on a Firm Foundation
Our goal is to help you make your money safer and stronger.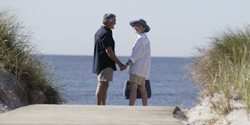 Are you worried about outliving your money or would you rather have sleep insurance knowing you will never run out of income in retirement? Peace of mind starts now.
To schedule a no fee, no obligation introductory meeting in person or via teleconference, please contact us today.
Cornerstone Financial, LLC exists to financially empower families, businesses, and estates by providing strategies and services that continuously help to improve a client's financial position regardless of their current level of achievement.
Click Here to view a video message from Chris.
A look at some of the factors behind the recent market volatility and why investors should focus on long-term goals.

One change made by 2017 tax legislation, a new way of measuring inflation, may have a significant effect on individual taxpayers over the long term.

The new tax law includes several provisions that could benefit business owners, such as the pass-through deduction and write-offs for capital investments.

Understand the rules and deadlines for the estates of recently deceased taxpayers when seeking portability relief.